Three To See on 21 Aug: Armour, Why Even Bother, Kiri Pritchard McLean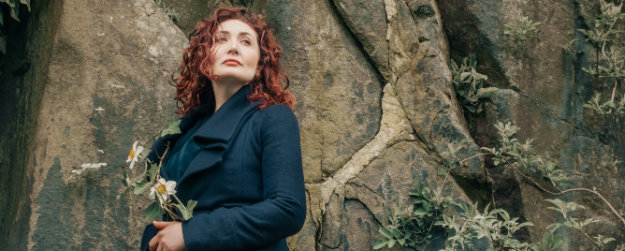 Three recommended shows to see on Tuesday 21 Aug…
Armour: A Herstory Of The Scottish Bard | theSpace @ Jury's Inn | 2.10pm (pictured)
"This new musical play, with an exclusively female cast, is a marvellous addition to Scottish theatre", declares our reviewer, before adding: "It's a historical drama about the perils of celebrity, with beautifully nuanced writing and acting, as well as heart-lifting music". Oh, and it's also "gloriously funny"!
Why Even Bother | C Royale | 7.55pm
This "witty, nifty, funny" show is "possibly unlike anything you've ever seen before", reckons our reviewer. "The beleaguered protagonist – a twenty-something Norwegian millennial battling through English life – interacts with the vocal incarnations of his imagination with a physicality that is exhausting to watch". But exhausting in a good way, obviously!
Kiri Pritchard McLean: Victim, Complex | Pleasance Courtyard | 8.00pm
Finally, today's top comedy tip. "After discovering that a messy break-up was the result of her ex gaslighting her, which led to years of anguish, Kiri Pritchard-McLean is angry", notes our review of this 5/5 show. "This is comedy for the #MeToo age, fusing humour with biting reality in a way that is very powerful".
---
---
READ MORE ABOUT: C Venues | Kiri Pritchard-McLean | Pleasance | Space Venues
---
---
---
---