Three To See on 13 Aug: Baby Wants Candy, All Quiet On The Western Front, Mark Thomas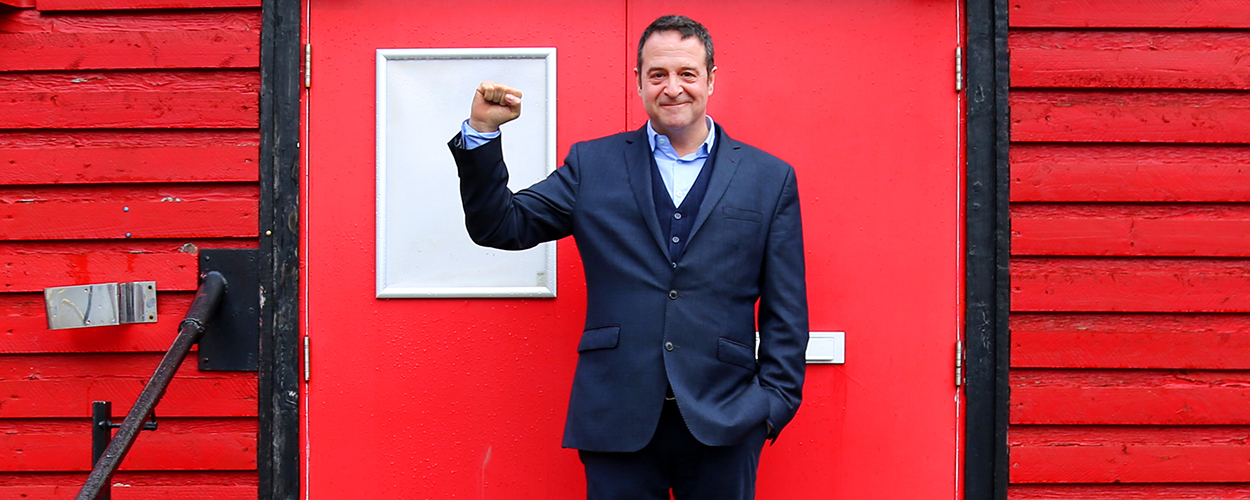 Three to see at the Edinburgh Festival tomorrow…
Mark Thomas: The Red Shed | Traverse Theatre | 1.15pm (pictured)
The only performer to ever appear on the cover of ThreeWeeks twice, we'll be chatting to Mark Thomas at one of our TW:TALKS Live podcast recordings next Tuesday. You can book tickets for that here. Meanwhile you can try and get yourself a ticket for his latest 5/5 show which, says our reviewer, is "slick, crafted, compelling, poignant and bloody funny, capped off with a singalong and a deserved ovation".
All Quiet On The Western Front | Pleasance Courtyard | 1.45pm
Also highly recommended is Incognito Theatre's adaptation of 'All Quiet On The Western Front'. "Scenes flit from humour to horror, camaraderie to chaos", notes our reviewer, "drawing the audience in to the desperate lives of the young men sentenced to fight and die on the Western Front". To conclude: "Enthralling, moving and fundamentally, beautifully human". And recommended.
Thrones! The Musical Parody | Assembly George Square Studios | 5.00pm
The musical parody of 'Game Of Thrones' from Baby Wants Candy is back, and scores 5/5 from our reviewer. "Jam packed with clever jokes, visual gags, catchy songs and a lot of heart", says she, "its source material might often be bleak, but this fan service musical is anything but".
Photo by Tracey Moberley
---
---
READ MORE ABOUT: Assembly | Baby Wants Candy | Incognito Theatre | Mark Thomas | Pleasance | Traverse Theatre
---
---
---
---