Three To See 2018: Three musical comedy shows
By Caro Moses | Published on Saturday 28 July 2018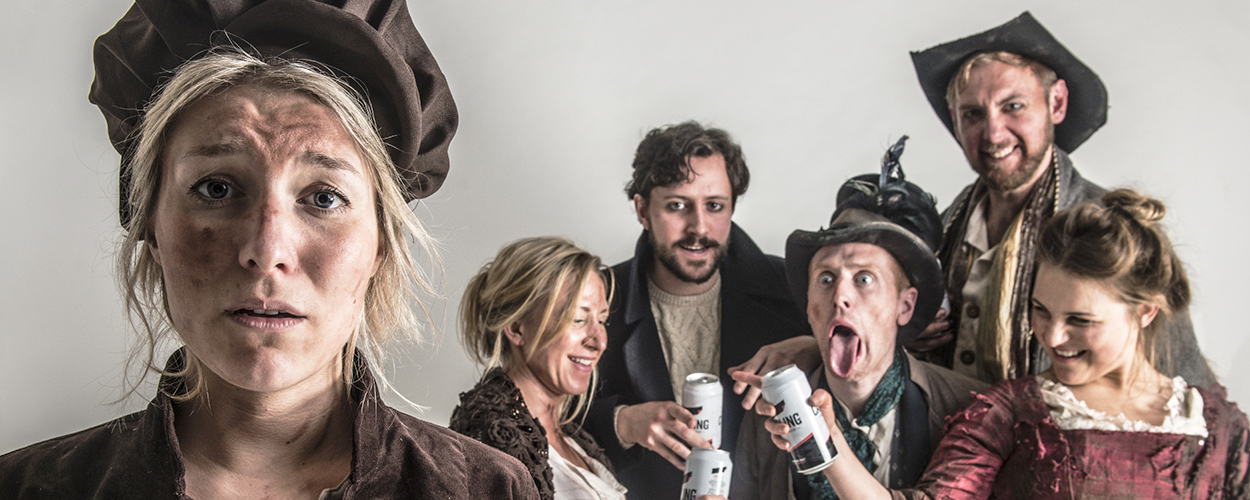 ThreeWeeks Co-Editor Caro Moses helps you navigate the Festival with her Three To See tips. This time three musical comedy shows
Bowjangles: Excalibow | Gilded Balloon Teviot | 1-26 Aug
"They dance whilst they play. They sing whilst they play. They leap, tumble, juggle and joke whilst they play". Yay, I love musical comedy, but I especially love this type of musical comedy, ie, the kind where people use their classical music training and mix that expertise with quality clowning about. Performing together since 2008, the members of Bowjangles are veterans of this niche form, and are absolutely bloody brilliant, so don't miss your chance to see them in action. This year's show takes you on a journey through myths, folklore, and legend, and features a portal in a cello case. How could you not want to see that?
Shit Faced Showtime: Oliver With A Twist | Underbelly Bristo Square | 1-27 Aug (pictured)
This one is musical comedy from a musical theatre angle, and – as you'll no doubt have divined from the title of the show – this is a new strand from the oft-drunk outfit behind the Shit Faced Shakespeare shows (they're doing 'Hamlet' this year, by the way, if you are interested). To those of you who have got this far through life without exposure to this compelling format, this is what happens: the company perform the show in the title, but each night a different cast member ascends the stage a little worse for wear, and hilarity ensues. Please sir, I want some more… booze?
Zach & Viggo And Thumpasaurus: Where Does The Love Go? | Underbelly Cowgate | 2-26 Aug
"Following the first space war of Elon Musk and Jeff Bezos, a lone detective is contracted to find the love in this absurdist, avant-garde, funk opera. LA-based, intergalactic dance force, Thumpasaurus teams up with anarchic, Norwegian-American comedy duo Zach & Viggo for an hour of madness!" Well, a) tell me that doesn't sound like enormously good fun and b) that's two separate outfits with a history of doing great things in their respective areas joining forces. So that basically makes it a supergroup. Hurrah.
Photo: Rah Petherbridge
---
---
READ MORE ABOUT: Gilded Balloon | Underbelly
---
---
---
---