Three To See 2018: Three funny shows for kids
By Caro Moses | Published on Saturday 28 July 2018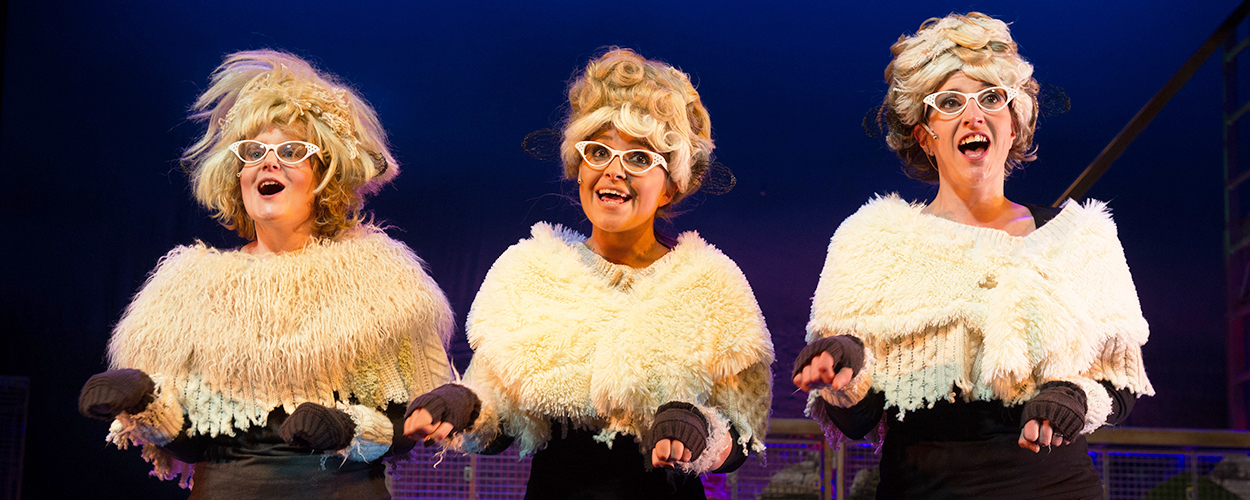 ThreeWeeks Co-Editor Caro Moses helps you navigate the Festival with her Three To See tips. This time three funny shows for kids.
The Extraordinary Time-Travelling Adventures Of Baron Munchausen | The Stand's New Town Theatre | 2-26 Aug
If your kid's like my kid (and lots of them definitely will be in this respect) then your kid likes to laugh. And so, my dears, I've made significant inroads into watching all the funny children's shows there have ever been in recent years, and I am always on the lookout for more. This one's made it on to my hit list because it boasts a cast of "top award-winning comedians and improvisers", and so I am of course hoping they'll lend a fair degree of humour to the telling of these "extravagant stories". In any case, I think this sounds like a very promising show for your older children.
David Baddiel's AniMalcolm | Gilded Balloon Teviot | 1-19 Aug (pictured)
The creators of this show describe it as "a vibrant, energetic and gloriously funny musical, combining physical theatre and outstanding storytelling style". Which seems pretty confident, I realise. But I know for certain that it will absolutely turn out to be true, because this is the work of a company who've been making some of the best children's theatre I've seen at the Fringe in recent years: Story Pocket Theatre. It's about Malcolm, who doesn't like animals – problematic, because the rest of his family does – but who, through a series of adventures, ends up far more in tune with animals than anyone else. Definitely promising.
The I Hate Children Children's Show | theSpace @ Surgeon's Hall | 3-19 Aug
Well, it might seem like a bit of a cruelty to take your kids to a show called 'The I Hate Children Children's Show' but it's not. As long as they are the kind of children who are really tough. No, I'm only joking, you don't need to be tough, but you do need to be an older child to appreciate it – this is not one for toddlers. It's won rave reviews over the years (at least one of them written by me, I think) and parents get plied with alcohol, so what in god's name are you waiting for? Get your tickets booked ASAP.
Photo: Steve Porter
---
---
READ MORE ABOUT: Gilded Balloon | Space Venues | Story Pocket Theatre | The Stand
---
---
---
---