Three To See 2016: Fringe shows for children
By Caro Moses | Published on Saturday 30 July 2016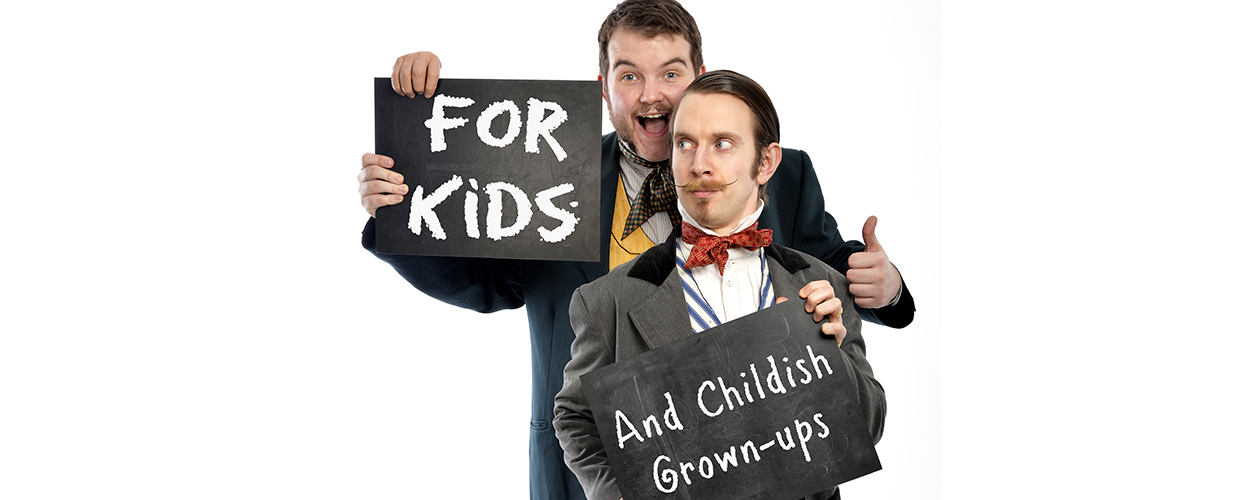 ThreeWeeks Co-Editor Caro Moses helps you navigate the Festival with her Three To See tips. This time three Fringe shows for children.
Fairies And Dragons Of The Desolate Plain | Quaker Meeting House | 8-13 Aug
It's very probably the case that I recommend pretty much any show that Newbury Youth Theatre brings to Edinburgh, but it's because they must be one of the best theatrical youth companies in the world ever, they come back year after year with really good quality plays that our reviewers write glowing words about. I don't understand why the whole world isn't talking about how great they are. But there you go. This is their latest, and I have every confidence in them.
Morgan And West's Utterly Spiffing Spectacular Magic Show For Kids (And Childish Grown Ups!) | Underbelly Med Quad | 3-29 Aug (pictured)
Morgan And West are another outfit that I have utter faith in, and I already saw this show and can testify to its utter brilliance. It's a fabulous event for your older kids, but if you are a single adult, don't feel you can't go on your own. No-one will notice you are a single adult, they will all be too busy staring at what's going on on-stage, because this time-travelling Victorian duo are always completely compelling. Do not miss, under any circumstances.
Braveheart | Spotlites | 2-28 Aug
I've picked one of Spotlites' shows for older children this time, and that's probably because my own child is getting older, but do take a look at the stuff they have on for younger children too, because they are all interactive and age-appropriate and yet totally not-intimidating – "theatre for kids who don't just want to sit still and watch". This one tackles a rather familiar and local theme, which is great.
---
---
READ MORE ABOUT: Morgan and West | Newbury Youth Theatre | Quaker Meeting House | Spotlites | Underbelly
---
---
---
---