Eight Steps Q&A: Scream Phone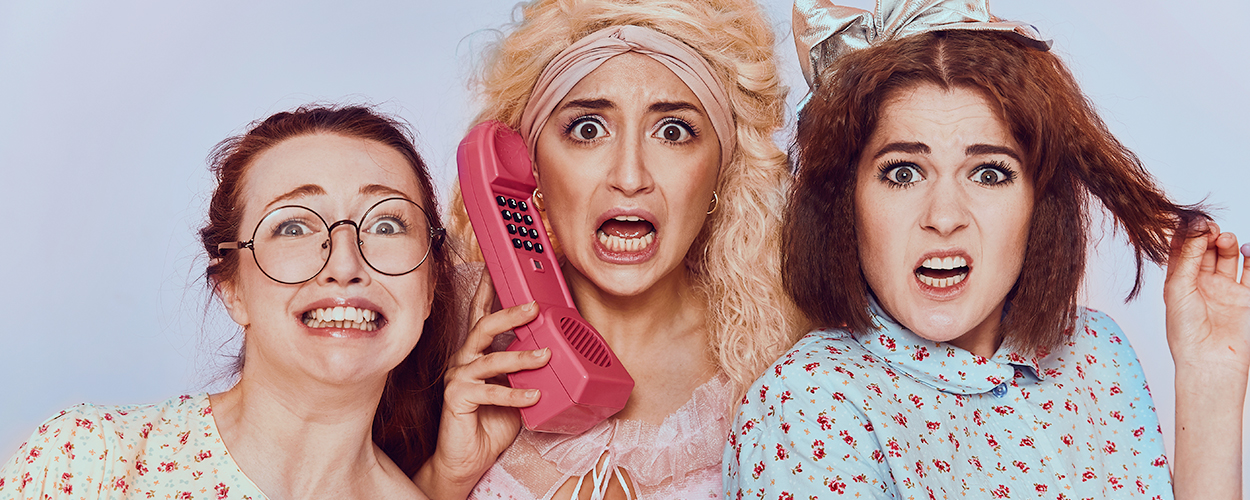 The team from 'Scream Phone' offer some tips on how to get the most from the Edinburgh Festival, in eight steps…
1: Beyond posters and reviews, how do you suggest people pick shows to see at this year's Fringe?
Word of mouth is a HUGE deal at the Fringe, so ask your friends and family what they have seen that they would recommend. And following on from that, spread the word when you see something you love! Twitter, Facebook, Tinder, Grindr… tell everyone!
2: What tips have you got for people trying to see as many shows as possible in one day – how can you power through?
Coffee, coffee, coffee. Then, more importantly… cocktails, cocktails, cocktails!
3: When people are reaching peak Fringe, what tips do you have for chilling out during the Festival?
When we feel we're needing a bit of down time nothing beats a picnic in the Meadows – weather permitting obviously! And, if you have the time, a trip to Portobello beach is amazing.
4: What things do you think should be on every Fringe-goers Edinburgh Festival bucket list?
If you're feeling adventurous climb Arthur's Seat! The views are INCREDIBLE!
5: Beyond the flyer, what tips have you got for performers trying to get people into their shows?
We once made a rule that we'd only take a flyer if the flyerer made us laugh. So get some good chat prepared for those long hours on the Mile. And try to make a genuine connection with people when talking about your show rather than just shoving unwanted flyers into people's hands.
6: The Fringe can be great for finding a new audience. What tips would you have for staying connected with that new audience beyond Edinburgh?
Sorry to say it, but it's social media. Get your Twitter handle engraved into the audiences' minds. Not only is that word of mouth for your show, but a few more cheeky followers. Yes please! Talking of which, it's @swiperighttc
7: Performing at the Fringe is partly about building a network. What tips have you got for people looking to make connections in the industry?
KINDNESS! Ask people how they are before asking about their show. We always remember the genuine chats we have with companies, over someone reeling off their show synopsis.
8: How would you recommend performers stay healthy during all the Fringe madness?
When we debuted with our first show in 2015, we were all about partying and celebrating every evening during the Fringe! And while we will definitely still partake in the odd tipple, we've learnt to really pace ourselves through the four weeks. The Fringe really is like running a marathon and as performers you've got to take good care of yourselves. Get enough sleep and eat right… (cut to 5am we're in Palmyra's AGAIN, drunk and stuffing pizzas into our faces, am I right?)
Swipe Right Theatre's 'Scream Phone' was performed at Gilded Balloon at Edinburgh Festival 2019.
Photo: Tom Buck
---
---
READ MORE ABOUT: Gilded Balloon
---
---
---
---